Located just south of Tampa on Florida's Gulf Coast, Sarasota is a highly desired area filled with luxury homes, private neighborhoods, and an unparalleled coastal atmosphere. A sought-after community that is known for its relaxing atmosphere and a vast array of cultural attractions, Sarasota constantly has potential buyers looking to move into this area. There are also a wide variety of neighborhoods here, so buyers can easily find a community that best fits their unique tastes and interests.


This beautiful location also boasts plenty of high-quality restaurants, lively bars, and of course, unparalleled access to the ocean and beaches. Oftentimes, locals can be found outside and near the water, whether that be relaxing in the bright white sand, strolling the shoreline with a partner, or boating on the calm blue waves. The area's atmosphere reflects this relaxed lifestyle, and many people move here to experience the laid-back vibe and the array of classic Floridan activities that are available to residents.


If you're thinking of making a move to Sarasota luxury homes to experience the beaming Florida sun, white sand beaches, and nautical atmosphere, look no further! The ultimate guide to buying a home in the wonderful Sarasota area can be found below. Relocating to this majorly popular area may be intimidating at first, but with the right expertise and guidance from
agents
you can trust, moving into these beautiful communities can be a breeze!
1. Find the right agent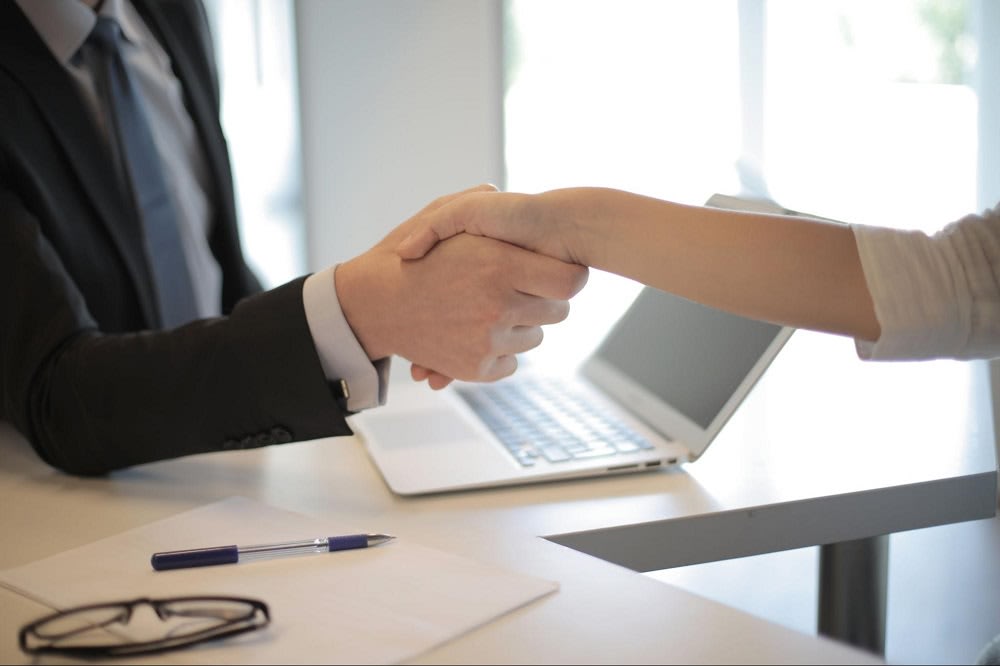 Photo courtesy of Pexels
Before starting to dive into the Sarasota real estate scene, it is important that potential buyers partner with a real estate team that fully understands the area. Ideally, agents will have years of experience in the Sarasota community, so they can tell you all about property values, the atmospheres of different neighborhoods, and how to navigate the actual process of purchasing a property.


In Sarasota specifically, this is extremely helpful, as an experienced real estate team can help buyers explore the various neighborhoods here and identify a fair price for these properties. This ultimately gives buyers an upper hand, as they can have a team on their side that will provide valuable insider knowledge.
2. Consider your needs

Before starting a search for Sarasota homes for sale, buyers need to define what is most important to them. For some Florida buyers, easy access to the beach, the water, and other scenic natural spots is most important. For others, being near centers of commerce is ideal, as they desire close proximity to trendy bars and lively restaurants.


Potential Sarasota buyers have a wide array of locations to pick from, so defining what is most important is key in narrowing down the home search. Buyers also need to determine what they want out of a home — whether they desire a sprawling waterfront property or a quaint and charming single-family home.


By setting clear expectations about what is desired in a home, buyers can seamlessly communicate with agents and identify the best possible fits for them to explore from the start. This eliminates lengthy and disappointing tours of properties that buyers don't love, and it also helps speed up the homebuying process overall.
3. Research the neighborhoods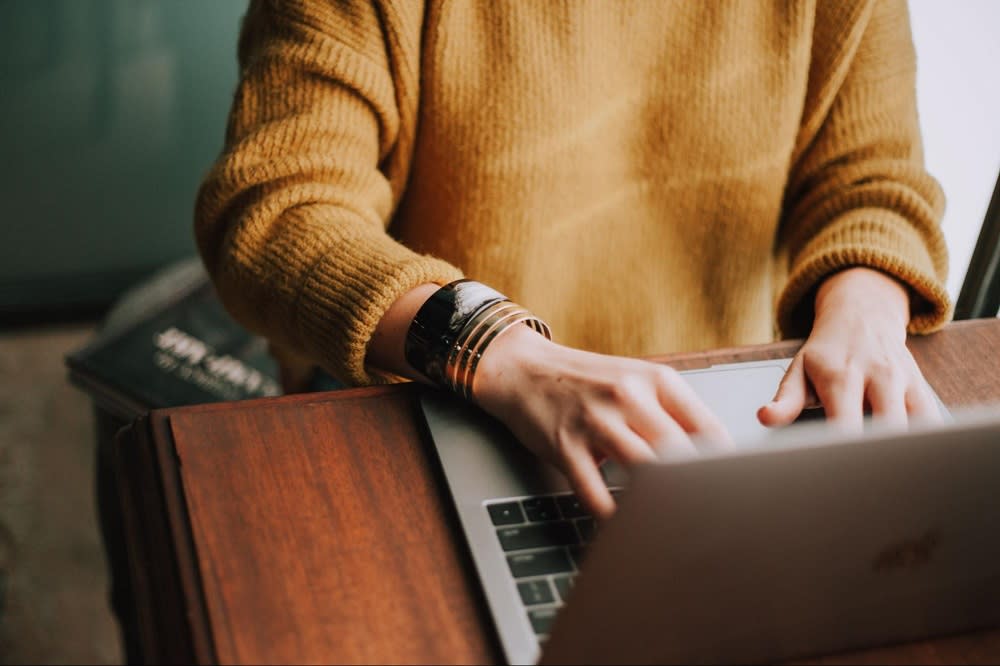 Photo courtesy of Unsplash
As buyers start to explore homes, it's important that they take a variety of external factors into consideration. Though the home itself may be the main focus of this search, it is necessary for buyers to consider a key range of other factors.


Many real estate agents and home experts agree that
there are several other factors
to consider besides just the home itself as potential buyers start to explore a new community. Location, schools in the area, taxes, cost of living, and homeowner's associations are just a few of the many things that buyers should take into consideration when exploring an area and attempting to find their dream home.
Though some people may say they can look past these factors, it's important to look at the big picture. For instance, though a property's location may be relaxed and calm now, does the community have plans for expanding and bringing in more businesses? Considerations like these are important to look into, as this can majorly affect a buyer's investment down the line.
4. Think about financing

One of the most important things that homebuyers need to do at the start of the buying process is to determine how they will be financing the property. Many experts recommended that this be done at the very beginning of the home buying process, as this can help determine which properties and neighborhoods you look at. Buyers need to have a solid understanding of what they can afford to spend on a home.


In order to get an understanding of what they can afford, many buyers turn to the
mortgage pre-approval process
. This involves consulting with a lender to get an accurate idea of how much they are pre-qualified to receive for a loan or mortgage. The lender takes a variety of factors into account: a buyer's debt-to-income ratio, employment history, credit score, and more are subject to scrutiny in order to determine how financially trustworthy they are. This examination of a buyer's finances helps lenders determine an estimated loan amount. A pre-approval letter is typically good for 60 to 90 days, so buyers should do this at the start of the home-buying process.
When a buyer is pre-approved, a Sarasota real estate agent can carefully pick which homes are in the buyer's price range while simultaneously ensuring that it aligns with the buyer's wants and needs. This ultimately cuts down on time spent touring non-ideal properties and allows buyers to follow a quicker and easier path to financing their dream home.


By having a pre-approval letter from a lender, buyers can feel confident in their financial standing and what types of properties they can truly afford. It also helps their offer look more competitive.
5. Explore properties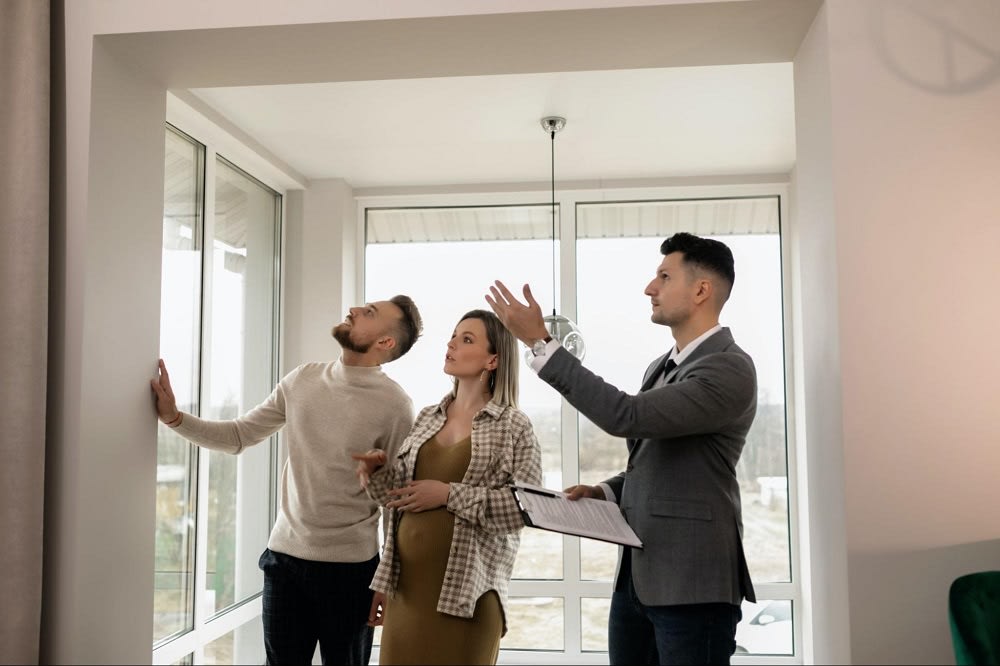 Photo courtesy of Pexels
Touring a home is one of the best ways to get a feel for the property. When touring a home, it's easy to start picturing a life there. Be sure to take in all the details — the landscaping and exterior details, the size of the rooms, how conducive the layout of the home is for your lifestyle, and more. Try to picture what life would look like in a home, and be sure to record how you feel when you're there, as well as any other important details that you won't want to forget.


As you start to look at other properties, be sure to refer back to these notes. It can be easy for buyers to start confusing properties as they tour more homes, so keeping a record of each is key to staying organized.
6. Make an offer, close, and enjoy the new home!

Once a buyer finds the home of their dreams, they can work with their Sarasota real estate team to work out the details and finally close on their new home! This is by far the most satisfying and exciting part of the process for both parties, as agents are always thrilled to help clients find the perfect property.


The offer and negotiation process can sometimes be stressful, but in the end, it is always worth it. Buyers work with their real estate agent to decide what their initial offer for a property will be, and from there, they can collaborate to agree on a price for the property. During the negotiation phase, agents can give inside knowledge and tips to help buyers come out on top.
Summary
It's clear that the home buying process is by no means simple. When buyers are exploring homes for sale in Sarasota, Florida, it is important that they have the right team behind them to help navigate the process.
Jay & Kyle Anne Mitchell
can help by being a part of that team. With a long
history
of achieving clients' goals, Jay and Kyle Anne put buyers and their needs first, which helps to guarantee a personalized home buying process.

*Header photo courtesy of Shutterstock